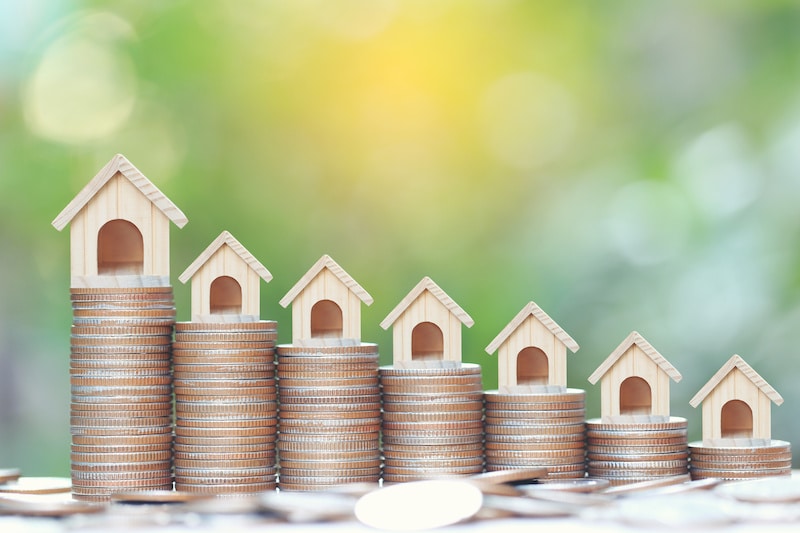 Cash is King! To determine cash flow, the Debt-Service Coverage Ratio (DSCR) gives you the information you need to let you know if you have a workable deal for commercial real estate investing. It is essential to know the Debt-Service Coverage Ratio when applying for a commercial loan. The Debt-Service Coverage Ratio (DSCR) is a ratio used to analyze the amount of debt that can be supported by the cash flow generated from the property. Cash flow is the name of the game in any investing venture! Cash is King! Simply put, it is the net income (Net operating income – NOI) generated by the property divided by the new annual commercial mortgage payment (Debt Service). Good numbers will provide the insights you need in determining if any deal works, and definitely are essential when presenting to a lender for a commercial mortgage. Every commercial loan underwriter uses this important factor to determine the approvability of a commercial mortgage requested. These well worked numbers, on your part, will be expected when seeking a commercial loan.
If you have seen a luxury property and don't know if the price being asked for it is fair or not, you can always ask a trusted estate agent to value it for you. As a result, you will get an accurate estimate from them, since they have special knowledge of the area. However, when it comes to stock markets, the prices change every day and every minute. There's no way to tell if you are paying too much for a stock After all, it is not easy to evaluate a stock belonging to a company worth billions of dollars, unless you are Warren Buffett. You can conduct a thorough inspection of the property, talk to the owner, discuss with your real estate agent, examine the neighbourhood and evaluate it before buying it. Are you surely aware of how difficult it is for an ordinary shareholder to inspect a company, talk to its representatives and evaluate the corporation?
Many people hear and read about how to invest real estate but do not really know what real estate investing really entails. They know that it has something to do with making money buying and selling houses which it, in simplified form, actually is. To be a success as a real estate investor you will need to learn a lot more than just knowing how to buy and sell houses. Study real estate investing thoroughly before starting to invest. The first thing you will do as an investor is to buy a property. This property could be many things: a house, a mobile home, land, apartment buildings, office buildings, etc. Before you purchase your real estate you need to know what you are going to do with it. Have a plan in place with the exact steps you are going to take to make your profit from this purchase. One of the easiest ways to get started as an investor is to buy a single family house at a below market price, improve the house to raise it's value, then resell for a profit. This is now commonly known as flipping a property.
Panama real estate is becoming the other name for international real estate. Most of the people who intend to invest in foreign property look for it in every nook and corner of the world, but end up buying in Panama. Panama Real estate for sale and for rentals are selling at extremely high rates these days. This is becoming the norm not only for investors, but also for retirees and families wanting to relocate. All this is not without any reason. Panama has a remarkable and excellent climate that is suitable and pleasant for everyone. While the real estate rates are far from low, they are still of an incredible value. Not to mention the fact that Panama is quite similar to the United Sates in many aspects. There are many reasons why you should invest in Panama real estate. Panama has a much more stable climate than most of its Latin American counterparts, or even when compared to certain parts of the US, such as Florida.
Dont leave home without them. DSCR of .9 indicates a negative income, and quickly sends up red flags as to the viability of the deal. This means that there is only enough income available after paying operating expenses to pay 90% of the annual debt service, let alone leave a cash flow profit. This scenario would not be approved by any lending institution, nor would you want to approach them with a negative DSCR. Now if a property has a DSCR of 1.25, it is generating 1.25 times as much annual income as the annual debt service on the property; no red flags on this. This means that this property is generating 25% more income (NOI) than is required to cover the annual debt service. Commercial loan underwriters are definitely looking for this kind of a scenario before approving a commercial loan. Regardless of what is going on in the market, prudent investors always avoid being over leveraged with debt.