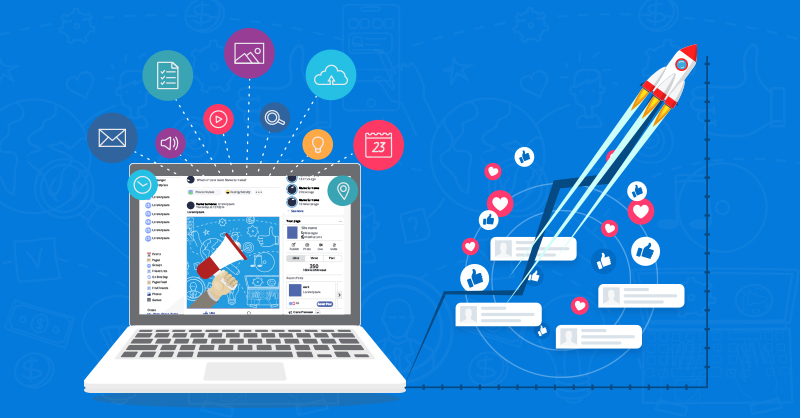 Marketing via Facebook or any another social network needs to be done strategically, using a proper marketing plan. So many people have destroyed their businesses because they abused these networks. Once you've become familiar with the tools described below, take time to outline a plan for yourself. Here are some of the different tools (all free) with which Facebook allows you to promote your business. Using these tools wisely will help your business grow. Misusing them will kill your business and leave you with the reputation of nothing but a spammer. Anyone on Facebook can start their own group. An excellent way to build a community around your product or service is to create a group representing it. Some of the features that a group has are a discussion board, a "wall," posted items (great place to post links) and the possibility to upload videos and pictures. When you start building your group, which is very simple to do, you can add your website link, location, contact and any other information you wish.
Small business professionals feel that marketing at these social networking platforms cannot be a success unless you understand the user interface of both. Once this is done, set a clear plan on how to take forward the campaign in a step-by-step manner. Interactivity is Key: Unlike traditional methods of marketing, interactivity and the method of conveying messages are crucial to Facebook and Twitter marketing. Telling people or 'broadcasting' a message will not help you to market any product. Invite people to interact and focus on creating appropriate marketing strategies. Take Part in Discussion and Become Fully Automated: Always take part in discussions happening on your page and related pages. Taking part in these allows people to directly interact with you which give your campaign a personal touch. Moreover, people like interacting and getting questions answered and problems fixed. It says more about customer service than anything else. Twitter even allows automation of comments. This means the time to send the comments will be set in advance for facilitating the people unavailable for interaction at particular times! Facebook and Twitter marketing can use a vast set of strategies to enhance your web presence. The two platforms are increasingly being opted for by small business houses with little capital since its reach and impact on target audiences, when applied correctly, is vast.
MLM marketing strategies that include Facebook marketing, when used effectively, have the potential to quickly take your business to the next level. If you're ready for more success, read this article now. Counting Facebook marketing, in your MLM marketing strategies, can generate a steady flow of high quality, free mlm leads. Implementing it effectively can turn those leads into customers or new reps quickly. In fact, if you're not applying it, personally, you are missing a tremendous opportunity. 2 most popular site on the Internet, just behind Google. It's the hottest online social networking website in the world. So, it would be wise for you to have some type of presence on it if you would like to maximize your MLM success. What I intend to do is show you how I use Facebook and point you to some powerful training that will help you in your Facebook Marketing efforts.
Millions of businesses and entrepreneurs are boarding the Facebook marketing train. If you are still on the fence about it, you've come to the right place. Before you buy your ticket and invest your time into the Facebook phenomenon, let's take a look at the facts. Does Facebook Marketing Work? Social networking; we've read the articles, maybe watched a few videos, but at the end of the day, is there traceable proof that Facebook can increase your bottom line? Facebook currently boasts over 500 million active members. If Facebook was a country, it would be the fourth most populated on earth. Facebook has been translated into over 100 languages, penetrating nearly one third of the entire population. Facebook's most recent quarterly growth rates has shown that active user numbers have increased by over 25% in 47 countries. Over 85% of American women have a social network profile, with 95% of them on Facebook.
Facebook is trying to change habits and is giving you an opportunity to share with your friends and fans special opportunities. To help you tap into a few million more prospects, we invite you to consider the following with Facebook Marketplace. GoPro – While many marketing methods with Social Networking are free, there are costs to other items. When you use the "Pro" version of Marketplace (powered by Oodle) you get the opportunity to connect your classified ads to your fan page. This allows you to quickly share new offerings with those connect to your fan page. Headlines – With people being exposed to more and more media it is getting tougher to get the attention of people. Snap them out of just browsing and call them to action by creating a power-packed headline. Let people know how they can save time and money when they take time to look at your ad. Keep a schedule – 1 ad on marketplace just won't cut it. Even the basic "pro" service allows you 10 listings a month. Give yourself maximum opportunity by using all 10. As you get responses, consider launching more ads, even 1-3 a day. Most importantly be consistent with your ads to give yourself the best possible opportunity. With Facebook Marketplace giving you the opportunity to market everything from cars to services there is a huge amount of opportunity. Getting your fans involved on what they want to see more of from your business will help you to capitalize on this powerful platform for your business.